THE AUTO REPLYA.I CHATBOTASSISTANT
Automate sales, marketing, and customer support across all channels with Auto Reply Functions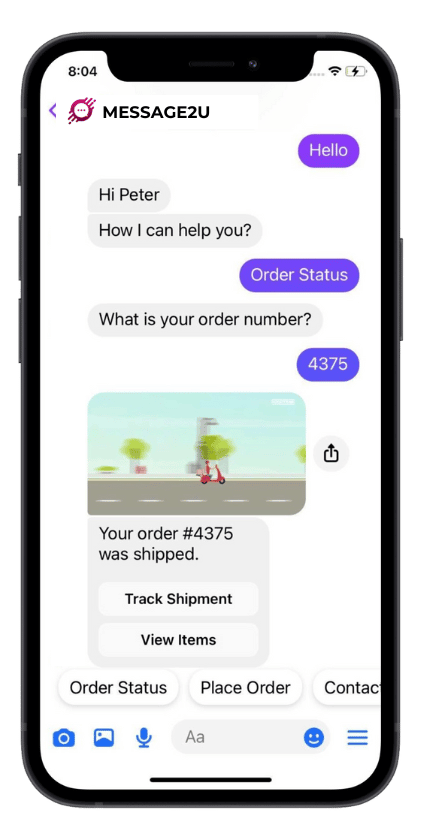 BOOST YOUR REVENUE WITH Automated A.I Chatbot
Automate your business across all channels for free

AUTOMATE SALEWITH YOUR DESIRE CHATBOT
Automate your placing order process or sales funnel with a A.I chatbot.
AUTO REPLY TO GET MOREQUALIFIED LEAD
Automate your lead qualification process  before your sales agent.
SAVE MORE TIME WITH CUSTOMER SUPPORT
Automate your customer support and your 1000+ of software integrations
Improve your response time and customer satisfaction while saving money with automations.
Build anything you can image
With the visual flow builder, it is as easy as connecting blocks to each other when building your chatbot. Build a simple conversation or create interactive experiences.
ACCELERATE YOUR SALESWITH OUR BUILT-IN ECOMMERCE
Message2u ecommerce feature allows customers to place orders across all the channels we supported.
Your customer can easily search for your products, and Message2u streamlines the checkout process for you.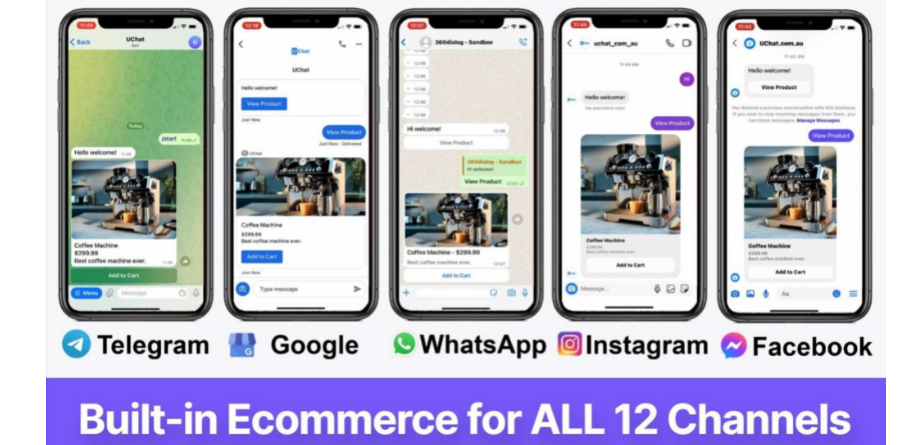 OMNI-CHANNEL PLATFORMBuild once, deploy everywhere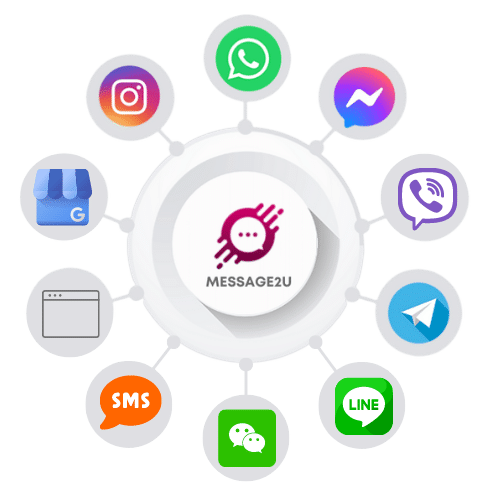 AUTOMATE YOUR BUSINESS ON FACEBOOK™ FOR FREE
Drive sales, loyalty, automate your lead qualification process, and provide instant support with Messenger automation.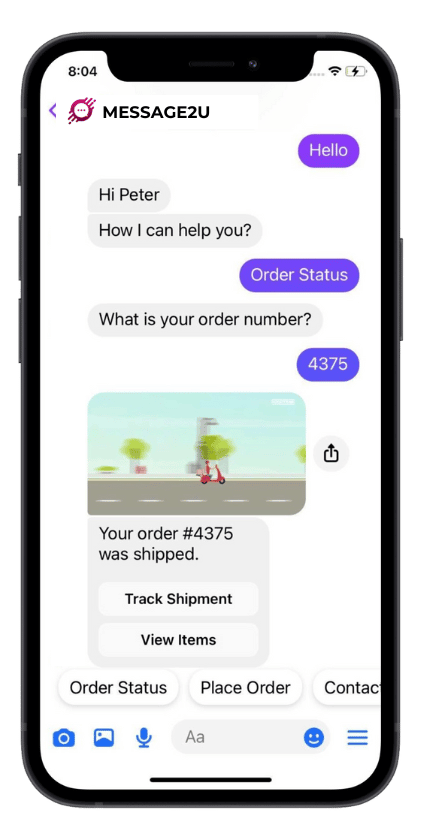 GET YOUR WHATSAPP BOT NOW FOR FREE
Get started with WhatsApp automation now for free. Official WhatsApp Business API is now FREE for all businesses.
CONNECT WITH YOUR CUSTOMERS ON WHATSAPP™ FOR FREE
Reach billions of people in the world's most popular messaging app for free with Automated A.I Chatbot
CREATE YOUR AUTO REPLY A.I CHATBOT NOW FOR FREE
AUTOMATE YOUR BUSINESS ON INSTAGRAM™ FOR FREE
Increase your IG posts engagement, provide instant support and sell more with Instagram automation.
BUILT-IN INTEGRATION WITH
Become an auto replay A.I chatbot expert by learning from our free video course
Join our Facebook group to learn, get support and updates.
FREQUENTLY ASKED QUESTIONS